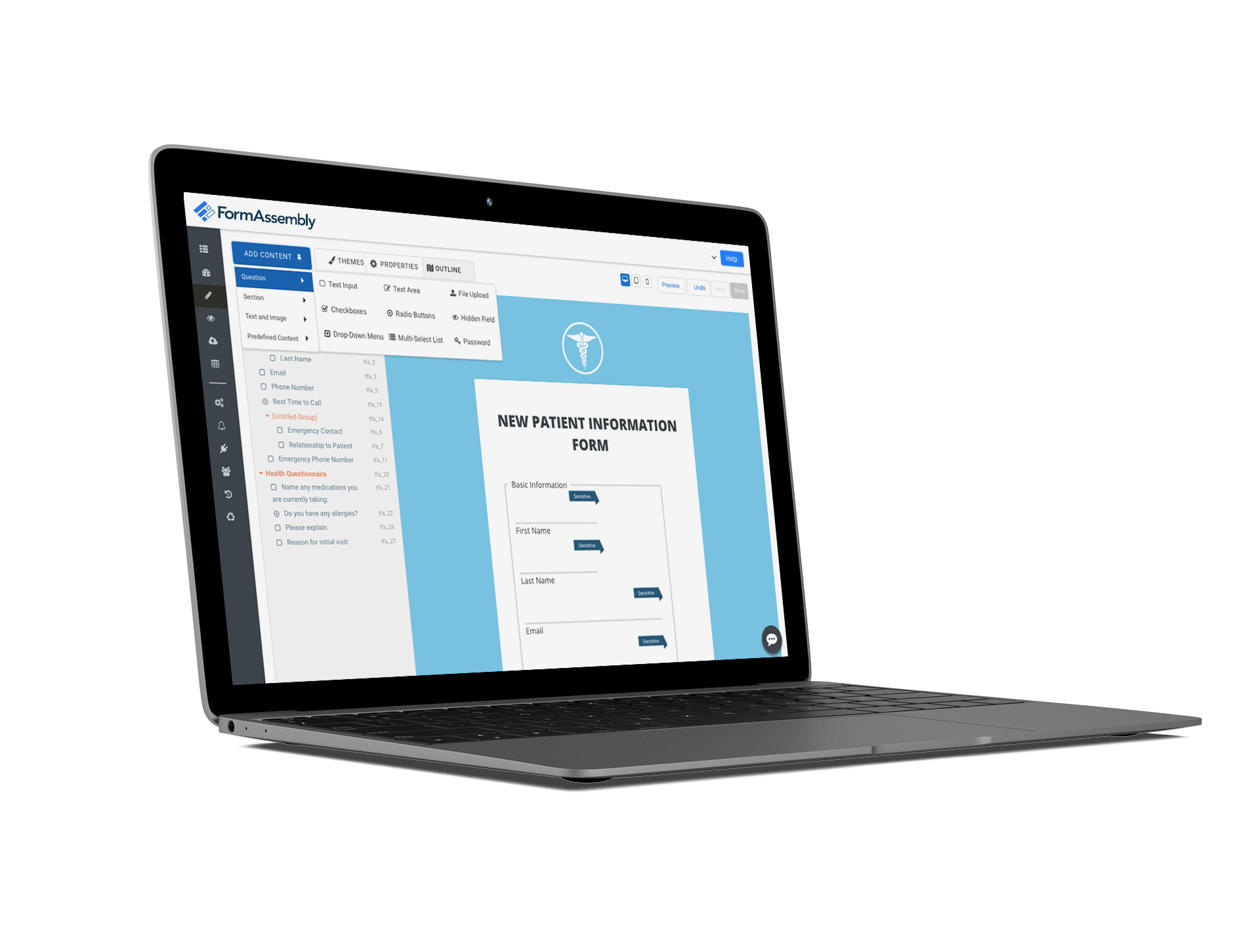 100 Ways to Use Web Forms
Learn 100 ways to use connected web forms across all industries.
Get the eBook
Automated Data Collection
No need to set up a database or do any programming. We also offer email notifications, auto-responders, and many more smart features.
Data Security and Privacy
Built-in protection against XSS (cross-site scripting), SQL injection, and other common threats. Daily backups and 24/7 monitoring. FormAssembly is compliant with the most stringent requirements and processes, including HIPAA compliance, EU-US Privacy Shield compliance, and PCI DSS Level 1 certification.
Powerful Integrations
Connect your form with other apps and services. We integrate seamlessly with Stripe, PayPal, iATS, Salesforce, WordPress, Google Apps, Authorize.Net — and more.
Build
Use our super intuitive Form Builder to build your form. You can make it as simple or complex as necessary. Spruce up the design by adding custom CSS, or using one of our pre-defined themes.
Connect
Now that your form's up and running, it's time to set up your connectors. Do you use Salesforce? What about Stripe or PayPal? Set up your connectors in just one click.
Publish
Once it's all set and ready to go, all you have to do is publish! Whether you prefer linking to your live form, embedding it on your site, or iframing it in — we've got you covered.